Top Veterinary PCD Franchise Companies in India – Animal medicines for PCD pharma franchise have a huge demand for PAN India. People are getting conscious about the health associated with cattle feeding, raising, and production along with pet healthcare. Keen on quality, effective and reasonable medicines, veterinary franchise deals in multiple drug solutions covering pharma bolus range, veterinary injectables, animal liquid medicines, and cattle feed supplements, Nutraceuticals, etc. There are multiple animal health companies in India but after comparing on various parameters, we bring you Top veterinary PCD companies in India that offer monopoly-based business.
List of Top 10 Veterinary Companies in India 2020
We have shortlisted the top veterinary companies in India from the top 50 animal health care medicine companies in India. All the companies are listed on the foundation of quality, product range, infrastructure, experience, and goodwill in the market. In this list, all companies are best for the Veterinary pharma franchise business. As a franchise holder, you can go with any of the following listed veterinary PCD companies in India: 
Vee Remedies (India's Leading Veterinary PCD Franchise Company)
When it comes to the Veterinary Pharma franchise then Vee Remedies is considered the best company. The company provides a wide range of high-quality animal health products that provide good growth to the animals. To provide business opportunities to veterinary professionals they have expanded their PCD franchise network in all the major states.
The company deals in various veterinary products such as indigestion powder, uterine tonic, rumen stimulant, metho chelated mixture, mastitis kit, etc. This best pharma company for Veterinary PCD Franchise. The franchise benefits that you can avail from the company are listed below:
Our associates get the best marketing support from our end. 
You get the chance to deal in a wide range of veterinary products. 
Unique monopoly rights provided by the company allows you to start your own PCD venture in your desired region. 
All drug maintain Schedule F(1) of the Drugs and Cosmetics Act and Rules
Iskon Remedies- Best Veterinary Pharma Company 
Iskon Remedies has a great presence in the existing pharma market from manufacturing to franchise facilities. The company aims to improve the lives of animals through its quality veterinary products. The company is based in Chandigarh and providing the Veterinary PCD franchise services at genuine investment plans. 
All the vet products manufactured by the company are WHO and GMP certified products. The quality raw materials are used for the manufacturing of animal feed supplements. Apart from the quality, the organization follows ethical behavior and transparency in work. 
Maksun Biotech 
Maksun Biotech is another leading veterinary PCD franchise company in India. The company is backed by skilled and highly qualified professionals who undertake all the quality control procedures. The company is indulged in providing a wide range of antibiotics, analgesics, injections, syrups, ointments, soft gels, lotions, etc. From the very beginning, the organization is following all the strict quality guidelines. Below listed are some of the key features of the company: 
Quality assured products
DCGI approved a range of medicines. 
Production takes place under the tax-free zone. 
An effective method of packaging is opted by the company.  
Biofield Pharma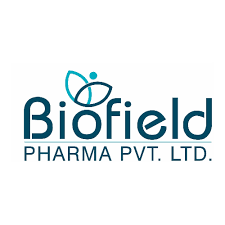 With a customer-centric approach, Biofield Pharma has set up its PCD pharma franchise business in veterinary products. More than 300+ associates have joined hands with the company because of its rich quality pharma products. The company is backed by a knowledgeable and skilled team of experts.
Because of its professionalism in work many pharma professionals are willing to collaborate with the company. The impressive promotional tools are provided by the company such as visual aid, visiting cards, diaries, brochures, written pads, diaries, pens, calendars, MR bags, etc. 
Apikos Pharma 
Apikos Pharma is from many years in the pharma field and thus has a good reputation in the market. The organization is considered the top veterinary medicine companies in India. The company is linked with a wide distribution channel that makes it capable to have its franchise business in many states. Below are some reasons listed below that make the company best: 
Separate R & D team who keep the products list updated. 
WHO and GMP certified products. 
Separate warehousing facility to keep the product safe and hygienic. 
Stensa Lifesciences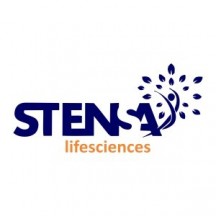 Stensa Lifesciences is completely dedicated to providing a wide range of high-quality pharma products. The company's manufacturing facilities and production capacity make them the proficient pharmaceutical company for PCD franchise venture. The products of the company are highly recommended by doctors and pharma professionals. Timely delivery and availability of products are two main motive of the company. Below are some highlights of the company:
Have rich experience in the pharma marketing field. 
The company provides innovative and effective pharma products.
Best quality raw materials and ingredients are utilized. 
Penardo Biotech 
Penardo Biotech is an ISO certified pharma company that consists of a variety of pharma products. The company covers medicines like analgesics, antibiotics, anti-infective, multivitamins, etc. A separate quality department is being hired by the company to maintain the quality of products. The company is linked with the best logistics partners. Below are the points that make the company listed in the top:
Quality assured products
A diverse range of products
Best marketing support 
Free of cost promotional tools
Growing Demand for Veterinary Medicines in India
The animal drug market is a $32 billion market. The rising demand for quality medicines, products, and supplements for cattle grazing, cattle problems, animal feed supplements, pet food, etc. has increased drastically. This is due to the increasing demand for dairy products and healthy animal eating habits adoption. Veterinary drug help prevents harmful diseases of viruses and bacterial parasites among animals. The reasons behind veterinary market growth and demand are as follows:
Growing investment in clinical animal research and development for healthy and disease-free animals.
The introduction of effective yet reasonable veterinary medicines along with veterinarian clinics has helped increase demand.
Rapid awareness among masses related to animal, cattle, and pet healthcare. Willingness to spend on quality medicines and products.
Facts About Veterinary Drug Market
The global veterinary drug market is growing at CAGR of 6.8 percent throughout 2016-2023 suggesting to reach USD 49.8 Billion by the end of 2023. India has wide livestock via poultry farming and pet owner population.
Invest Vet Drugs PCD Franchise in India on a monopoly basis. People are investing in their animal needs which are proof of the growing market in India. The ranges are quite affordable and have a huge margin of profit.  Advancements in studies have also added to growth in this segment. Therefore, the coming years seem to be golden for those who own veterinary PCD Franchise dealerships.
Why Invest in Veterinary PCD Franchise Companies?
Veterinary is part of medicine that deals with the prevention, injury, treatment, diagnosis, and disorder in animals. Considering the wide scope of business in the veterinary field lot of Veterinary franchise companies in India are setting up their business. Animals are an essential part of life as somewhere we all are connected from the resources of animals such as eggs, meat, milk, etc. Numerous people from rural areas are involved in cattle rearing. The health of an animal is kept as the topmost priority as it impacts human health.   
The veterinary PCD franchise companies are playing a crucial role in the improvement of animal health. The various organizations' deals in a variety of veterinary products such as injections, multivitamin animal supplements, cattle feed supplements, animal liver tonic, calcium supplements, antibiotic range, etc. Thus, by investing in the right company for a pharma franchise in the veterinary range, you can achieve great success in the future.
Conclusion 
In this blog of Vee Remedies, we provide you with the list of top veterinary PCD companies in India that are best in terms of quality, franchise services, products, etc. These companies fulfill your demand and requirements regarding the veterinary PCD pharma franchise business. Along with the business opportunity these all companies are prolific in providing high-quality animal health products.