Ophthalmic Products Franchise in Uttar Pradesh – The rising cases of bacterial eye infections in India escalated the demand for ophthalmic drugs. India's ophthalmic drug market is anticipated to grow rapidly due to a huge number of old age people in the country. Vee Remedies one of the top ophthalmic products franchise company that is actively involved in the development of ophthalmic drugs. The company focus on meeting the demand of the people by providing Ophthalmic Products Franchise in Uttar Pradesh covering Lucknow, Kanpur, Ghaziabad, Agra, Allahabad, Meerut etc.. Our products is quite effective in dealing with various eye, ear and nasal disorders.
Vee Remedies has an experience of more than 15 years in the pharma field and which have made them the choice of thousands of people. We are committed to bringing an innovative and effective range of nasal, ear and eye medicines. The research and development team of our company are dedicated to producing the best pharma formulations. We are here with the best business opportunity of having your own Ophthalmic Products Franchise in Uttar Pradesh. Being an ISO certified pharma company we make sure that our ophthalmic range are best in terms of quality, purity, effectiveness, and safety.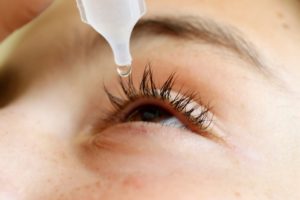 Any wholesaler, retailers, stockiest, pharma professional or entrepreneur can join hands with us and have an independent PCD pharma franchise business in ophthalmic range. Get in touch with us by giving us a call at 9814020377 or you can also send us a mail at veeremedies@gmail.com. Our team of members is always here to listen to your queries and questions.
High Demand for Ophthalmic Medicines in Uttar Pradesh
As per the report the global market value for ophthalmic products was estimated at around $15 billion in 2009. It is expected to increase by $20 billion in 2014. The several factors that lead to an increase in growth of eye care market are an increase in aging population, higher occurrence of eye conditions and diseases such as diabetic retinopathy, glaucoma, dry eye, and age-related macular degeneration.
The ophthalmic market for drugs and devices is rapidly transforming the pharma industry face. The development of innovative ophthalmic drug has aided the pharma companies in developing effective and advanced therapeutics tactics. By observing the demand for the ophthalmic products and medicines we can say that one can have flourishing Ophthalmic franchise business in Uttar Pradesh.
Ophthalmic Franchise in Uttar Pradesh Provides You Best Business Opportunity
As we discussed above the high demand for the ophthalmic products which clearly states that the business in this segment will be quite profitable. Uttar Pradesh has the largest population and it is obvious that numerous people are facing eye disorders. One can get a good business here by associating with the right company like Vee Remedies. If you are new to the pharma industry and are unaware of the benefits of opting PCD pharma franchise in ophthalmic range then take a look at the below-listed points:
You can start your own venture with less investment and risk.
The profit earning capacity is quite high in this business especially in the ear, nasal and eye drops medicines.
Genuine and economic business plans are offered by Vee Remedies.
Enjoy the monopoly-based ophthalmic products franchise in Uttar Pradesh.
Work under no pressure and be your own boss.
Targeted Locations of UP Where we Offer Ophthalmic PCD Franchise Services
Vee Remedies is providing monopoly based eye drops range franchise services. Therefore you have the authority to start your own business in the desired region of Uttar Pradesh. This will also help you to be well aware of the marketing strategies and beat high competition. You can take the ophthalmic PCD franchise in any of the following districts of Uttar Pradesh:
Agra
Aligarh
Allahabad
Azamgarh
Basti
Bareilly
Gonda
Chitrakoot
Gorakhpur
Faizabad
Jhansi
Kanpur
Meerut
Mirzapur
Lucknow
Moradabad
Saharanpur
Varanasi
Collaborate With the Emerging Ophthalmic Range Franchise Company n Uttar Pradesh?
Vee Remedies is the top pharma franchise company for ophthalmic medicine with a proven track record and consistent performance over the years. We are an active company that spans a wide presence across all the districts of Uttar Pradesh. Our company ensures that the ophthalmic formulations based products undergo extensive checks on parameters of ingredients used by them. We aim to deliver the quality pharmaceutical drugs via its efficient PCD pharma franchise services. Moreover, our company has the capacity to execute bulk orders at competitive prices.
Below mentioned is the PCD pharma franchise services offered by us:
We offer various kinds of attractive promotional tools such as calendars, diaries, brochures, written pads, MR bags, visual aid, reminder cards, samples, catch covers, visiting cards, etc.
The best marketing support is provided from our end for the mutual growth of the business.
Vee Remedies commits to provide on-time delivery of products at the stipulated time.
Get DCGI and FSSAI approved products by associating with us.
Quality of products is assured at Vee Remedies.
We are backed by a team of experts, who offer their genuine and best expertise in the mnaufcturing of the drugs.
Vee Remedies is highly recommended by the pharma professionals and aim to bring immense changes in the industry and fulfill the demand sof the patients.
Contact Information
Name: Vee Remedies
Address: Palam Enclave, Behind Ranjan Plaza
Zirakpur- 140603, Punjab, India.
Phone No: 9814020377
Email Id: veeremedies@gmail.com