Nasal and Ear Drops for PCD Franchise –  Get quality antihistamine, decongestant, Saline drugs, anti-fungal drugs etc for ear and nasal ailments! Vee Remedies specializes in world-class and effective drugs solutions that used in ENT medicines. We're ISO certified Pharma Franchise Company trusted for it genuine quality, durability, efficacy and reliable nasal and ear drops for PCD franchise in India. Our drop solutions are manufactured under strict QC/QA standards under the guidance of experts. We're inviting people from across India to join us for pharma franchise in Himachal, Gujarat, UP, West Bengal, Chandigarh, Delhi, Tamil Nadu etc. Here you're offered assured business opportunities.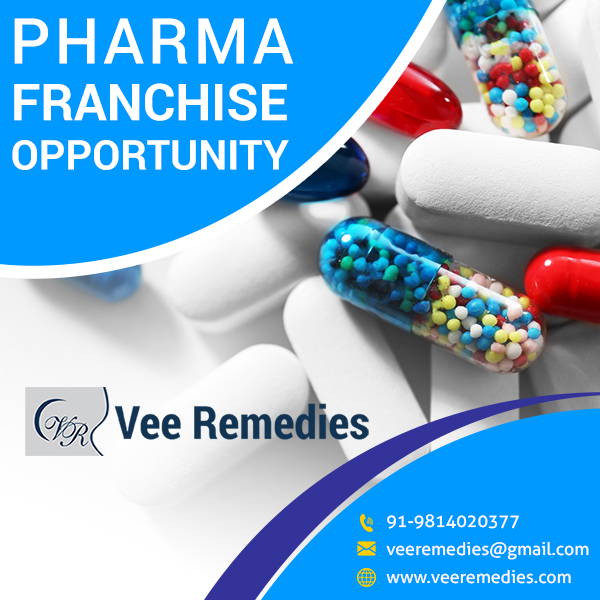 Grab your desired location and book the PCD pharma franchise for ear and nasal drops at genuine investment plans. Call us at +91-9814020377 for more details.
Best Ear and Nasal Drops Franchise
Ear Drops and Nasal PCD Pharma Franchise Otorhinolaryngological products are getting very popular nowadays. If you are a person looking for good business by pharma franchise for Nasal and Ear Drop medicines, drugs & range or products, Vee Remedies is the best in India.
You will get FSSAI, FDA and DCGI certified a list of medicines. We cater a wide list of drugs and formulations for eye, throat, and ear which are affordable yet genuine. These include a wide variety of eye drops, ear drops, nasal spray, and medicines for throat ailments along with Otorhinolaryngological purposes.
Verified List of Nasal and Ear Medicines For Franchise in PAN India
ENT medicines have a short life especially eyes and nose. At, Vee Remedies, we try to provide you some of the best solutions for every of your need for good growth. All the products provided to you are certified from medical organizations or institutions like FSSAI, FDA, and DCGI. The medicinal properties are balanced according to the required composition.
We have used pure extracts, drugs, and ingredients to formulate them to give you the best results. Here is the list of medicines provided by us:
Gentamicin, Clotrimazole, Lignocaine HCI, Beclomethasone, Dipropionate Ear Drops 
Paradichlorobenzene Benzocaine Turpentineoil Ear Drops
Saline Nasal Solution
Xylometazoline Hydrochloride Nasal Drops I.P
1. Gentamicin, Clotrimazole, Lignocaine HCI, Beclomethasone, Dipropionate Ear Drops
This liquid is a combination of 5 medications. In which Beclomethasone and Lignocaine HCI are useful in treating skin infections. Gentamicin works like an antibiotic that can kill bacteria by preventing the combination of essential proteins that is used by bacteria for the purpose to complete vital functions of the body.
Clotrimazole works like an antifungal medication that stops the development of fungi so that they cannot make their protective covering. Beclomethasone is a steroid type of medication. This is used to prevent difficulty in breathing, wheezing, chest tightness, and coughing that is caused due to asthma. It works in the manner of decreasing irritation and swelling in the airways, that results in proper and easier breathing.
Common side effects of this medication:
Cough
Back pain
Headache
Sore throat
Stuffy or runny nose
Nausea
Difficulty in speech
2. Paradichlorobenzene Benzocaine Turpentineoil Ear Drops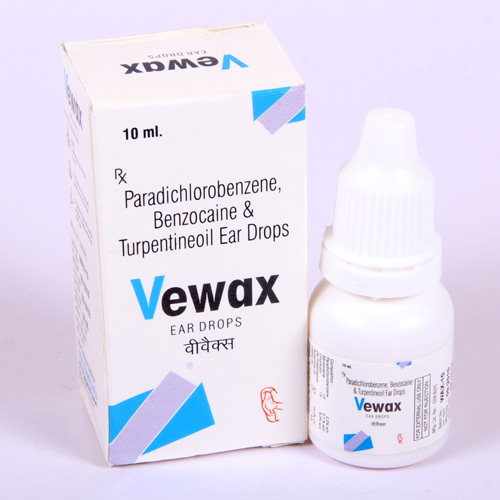 This eardrop is a combination of three medications. Paradichlorobenzene is an ear wax softener that softens the ear by applying anti-bacterial and anti-fungal actions. Benzocaine comes in the category of local anesthetic. The work of this medication to block pain signals which goes from nerves to the brain that results in less sensation. The other medication in this is Turpentine oil which is a lubricant one.
 Paradichlorobenzene Benzocaine Turpentine oil warnings
Pregnant women may face moderate side effects from this medication
Breastfeeding women may see side effects.
This medication gives severe side effects on the Kidney so don't take it without the consultation of the doctor.
The liver and heart side effects are unknown to this medication because there is no research is conducted for this.
3.Saline Nasal Solution I.P. Nasal Drops
Saline Nasal solution is a combination of water and salt. This product is majorly liked by the people that believe in simple remedies for curing their allergic ailments. This product is useful to treat dryness in the nose. It makes the nasal soften and keep at bay the crusty mucus. Most of the problems of the stuffy nose can be seen in children and young adults. This product removes the stuffiness of the nose, and make breathing easier.
How to use:
Spray a little bit of this solution in each nostril or a little drop, or you can use it in the prescribed quantity told by your doctor. It is important to follow each usage detail given on the product and in case you are not clear how to use it then please consult your doctor.
4. Xylometazoline Hydrochloride Nasal Drops I.P Nasal Drops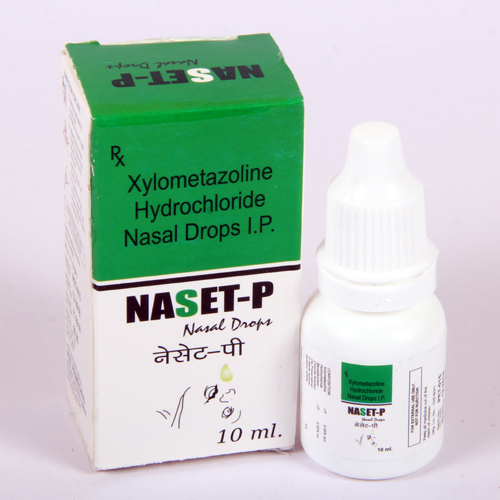 Xylometazoline is a nasal drop or spray that comes in the type of decongestant. It is also called otrivine. This medication helps in shrinking blood vessels. The case of dilated blood vessels can be reason stuffy nose. This medication is used in the nose for treating the different kind of allergies, common cold and sinus irritation. It can also be quite advantageous in other purposes that are mentioned in the medication guide.
Don't use Xylometazoline Hydrochloride in these medical conditions:
Heart disease
Diabetes
Glaucoma
Kidney or liver ailment
A thyroid issue
Urination issues
Advantages of Joining Vee Remedies for PCD Franchise
Pharma franchise for ENT medicines and drugs can be found at genuine investment planning at SwisscheM Healthcare.  We have some of the best range of variety for ears, nose, and throat in the market. Here are the benefits of associating with us:
Monopoly rights reserved: Vee Remedies provides the Monopoly Rights advantages to their associated partners. By which one can easily do target any cities with particular products to figure out their best selling products. There will be no restriction on Monopoly Rights.
Marketing inputs benefits: Vee Remedies also provides the free marketing tool to their associated partners by which one can easily get the best reach in their business.
Frequent updates of medicals news: All the medical updates will be provided by the company to the partner by which all be updated.
Genuine investment planning: There is proper document will be done and all the plan for the franchise are genuine with less cost.
Quick delivery: Vee Remedies are associated with the best logistics partner team in India. We deliver our best in all aspects. However, there are hassles free and fast delivery has been provided by the company.
Why Choose Vee Remedies for Nasal and Ear Drops PCD Franchise?
Vee Remedies is the Leading PCD Pharma Franchise Company for Nasal and Ear Drop. There are a few aspects that make our company the best and different from other ENT franchise companies. Following are some of the benefits you can get from Vee Remedies:
We give our pharma professionals monopoly rights, promotional, and marketing support.
We give full freedom of growth opportunity to level up in the market.
We deliver the best quality ophthalmic products as we are ISO 9001:2008, WHO, and GMP certified for all products manufactured in our units.
Our team consists of professionals and experienced executives to monitor the production manufacturing unit before it gets delivered.
We provide our best services and products to everyone at every location for the betterment of our franchise sector.
Attractive promotional inputs.
Affordable and long-lasting business deals.
Contact Details:
Name: Vee Remedies
Address: Palam Enclave, Behind Ranjan Plaza
Zirakpur- 140603, Punjab, India
Phone Number: 91-9814020377
Email ID: veeremedies@gmail.com