Nasal and Ear Drop for PCD Franchise – Nasal And Ear Drops have a very huge demand in the market today. Well, COVID-19 has changed the market for the Nasal and Ear Drop Products. In the Covid-19 pandemic, doctors are recommending nasal products to use by which the demand for this went up in the last couple of months. However, it's vividly seen that this will increase more. So, it's a wonderful opportunity for all entrepreneurs/doctors out there to invest in Nasal and Ear Drop for PCD Franchise.
Vee Remedies is the fastly growing pharmaceutical company in India. The company works with a goal to provide quality-oriented Nasal and Ear Drop at the most affordable prices. Our production is carried under WHO-GMP and ISO standards under the supervision of experts. Our organization has received a notable position as a trader, distributor, and supplier of ophthalmic products in the pharma industry. The company is providing now Nasal and Ear Drop for PCD Franchise to fulfill the demand.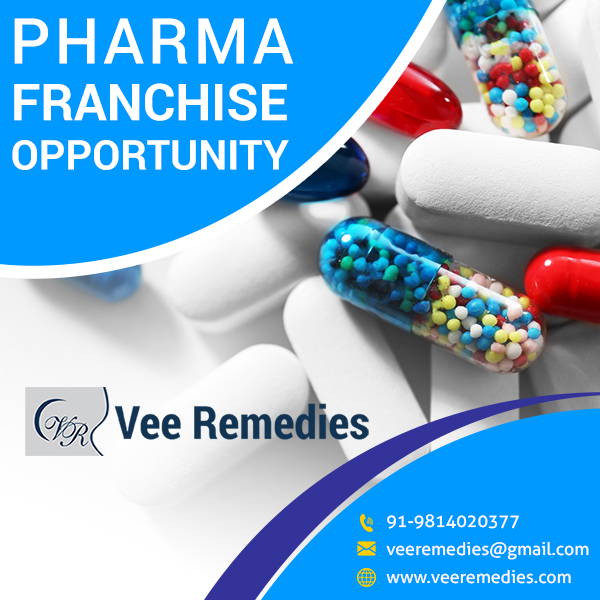 Grab your desired location and book the nasal and Ear Drop for PCD Franchise at genuine investment plans. Call us at +91-9814020377 for more details.
Best Nasal and Ear Drop for PCD Franchise
Ear Drop and Nasal PCD Pharma Franchise Otorhinolaryngological products are getting very popular nowadays. If you are a person looking for good business by pharma franchise for Nasal and Ear Drop medicines, drugs & range or products, Vee Remedies is the best in India.
You will get FSSAI, FDA and DCGI certified a list of medicines. We cater a wide list of drugs and formulations for eye, throat, and ear which are affordable yet genuine. These include a wide variety of eye drops, ear drops, nasal spray, and medicines for throat ailments along with Otorhinolaryngological purposes.
Verified List of Nasal and Ear Medicines For Franchise in PAN India
ENT medicines have a short life especially eyes and nose. At, Vee Remedies, we try to provide you some of the best solutions for every of your need for good growth. All the products provided to you are certified from medical organizations or institutions like FSSAI, FDA, and DCGI. The medicinal properties are balanced according to the required composition.
We have used pure extracts, drugs, and ingredients to formulate them to give you the best results. Here is the list of medicines provided by us:
Nose drops
Nasal spray
Ear drops
Ear sprays
Throat medicines consist of tablets, capsules, soft gels, syrups, dry syrups, etc.
Advantages of Joining Vee Remedies for ENT PCD Franchise
Pharma franchise for ENT medicines and drugs can be found at genuine investment planning at SwisscheM Healthcare.  We have some of the best range of variety for ears, nose, and throat in the market. Here are the benefits of associating with us:
Monopoly rights reserved: Vee Remedies provides the Monopoly Rights advantages to their associated partners. By which one can easily do target any cities with particular products to figure out their best selling products. There will be no restriction on Monopoly Rights.
Marketing inputs benefits: Vee Remedies also provides the free marketing tool to their associated partners by which one can easily get the best reach in their business.
Frequent updates of medicals news: All the medical updates will be provided by the company to the partner by which all be updated.
Genuine investment planning: There is proper document will be done and all the plan for the franchise are genuine with less cost.
Quick delivery: Vee Remedies are associated with the best logistics partner team in India. We deliver our best in all aspects. However, there are hassles free and fast delivery has been provided by the company.
Why Choose Vee Remedies for Nasal and Ear Drop PCD Franchise?
Vee Remedies is the Leading PCD Pharma Franchise Company for Nasal and Ear Drop. There are a few aspects that make our company the best and different from other ENT franchise companies. Following are some of the benefits you can get from Vee Remedies:
We give our pharma professionals monopoly rights, promotional, and marketing support.
We give full freedom of growth opportunity to level up in the market.
We deliver the best quality ophthalmic products as we are ISO 9001:2008, WHO, and GMP certified for all products manufactured in our units.
Our team consists of professionals and experienced executives to monitor the production manufacturing unit before it gets delivered.
We provide our best services and products to everyone at every location for the betterment of our franchise sector.
Attractive promotional inputs.
Affordable and long-lasting business deals.
Contact Details:
Email ID: veeremedies@gmail.com
Phone Number: 91-9814020377