Herbal Hand Sanitizer for PCD Pharma Franchise- Nowadays herbal hand sanitizers are a great investment for PCD Franchise. At Vee Remedies, we provide a monopoly herbal hand sanitizer for the pharma franchise. With the outbreak of fatal coronaviruses, these Anti-microbial products can help to reduce the risks of certain infections and are very effective to kill these viruses. Vee Remedies have taken up the initiative and bring up the solution to have the best Herbal Hand Sanitizer for PCD Pharma Franchise, available at your doorstep.
We bring you an opportunity to open your own venture with the Herbal Hand Sanitizer for PCD Pharma Franchise at the desired locations. We have brought up the solution that is suitable for all skin types especially for sensitive skin available in natural forms at affordable rates. Thus being associated with us you get the free promotional tools and market support from the company.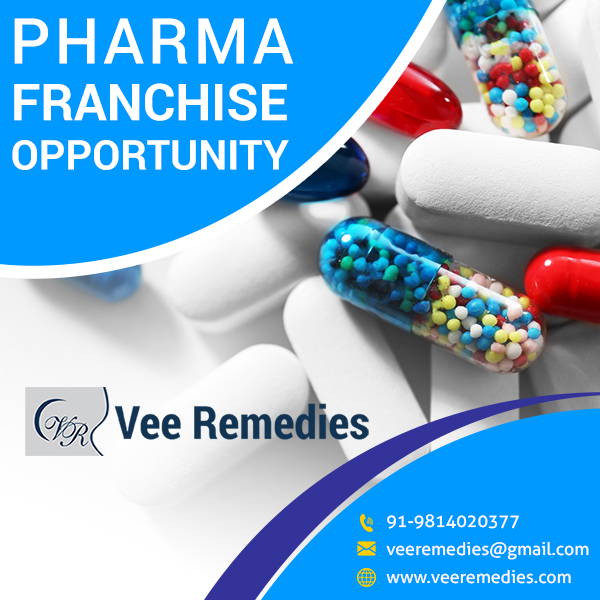 You can contact us directly, +91-9814020377 or write to us at veeremedies@gmail.com. You can even fill our contact inquiry form for more details.
Demand for Herbal Hand Sanitizer Franchise
Since the outbreak of COVID-19, sales of hand sanitizers have soared.  They are much in demand in the supermarkets and pharmacies, that there have been limited stocks available. Also, people have stopped going outside in crowded places, keeping social distancing, and increase the usage of the hand sanitizers. Though hand sanitizers can help reduce the risk of catching certain infections, not all hand sanitizers are equally effective against coronavirus. At Vee Remedies, we guaranteed you to have WHO and GMP certified product sanitizers that can help to prevent the spread of infectious diseases. They protect against disease-causing microbes, especially in situations when soap and water aren't available. They're also proven to be effective in reducing the number and type of microbes.
Properties of Vee Remedies Herbal Hand Sanitizer
Vee Remedies is herbal based sanitizer comprise of a combination of alcoholic extracts along with herbal ingredients which can be used as a ready-made herbal hand sanitizer. They are an ideal disinfectant for your hands, dries up quickly, and is non-sticky. It also contains moisturizers known to keep your hands soft and smooth.  Here, are the following properties of standard Ayurvedic hand sanitizer:
It kills 99.9% germs with the help of the herbal-based sanitizers.
These are gel-based liquid sanitizer.
It can be applied to sensitive skins.
Good for skin that will not leave hands cracked even after several applications.
The herbal products have key ingredients like Aloe Vera.
It is available in pocket friendly of 100ml lite bottle.
Benefits of choosing Vee Remedies for Pharma Franchise for Hand Sanitizer
Vee Remedies invite dedicated and committed people welcome all those who are searching for quality and affordable herbal hand sanitizer range for PCD Pharma Franchise. We are providing great services to the people around the nation with an exclusive opportunity of monopoly rights, to start the business anywhere in India. The various advantages of starting a PCD eye drop business are listed below:
Get exclusive monopoly rights
Marketing and Promotional tools are free of cost.
On-time delivery of the products
Quality Packaging
Low Investment
Higher Returns with Higher Profit Margins
Quality Assurance of the Products
Excellent opportunity for the one who wants to invest
Good Growth in the business
Vee Remedies has carefully selected the ingredients to ensure that our client gets the best possible product of the Liquid antiseptic range. We have a team of professionals that carefully test the product before it gets launched out in the market. We make sure that every product we manufacture and distribute according to the needs of the client. Also, they are internationally accepted in terms of quality, purity, efficacy, and safety,
So, if you are looking for the best Ayurvedic hand sanitizer then we are the best option available to you.  We can be reached out with the below following contact details,
Contact us
Company Name: Vee Remedies
Contact Us: 91-9814020377
Email Id: veeremedies@gmail.com