Herbal Ayurvedic PCD Company in Andhra Pradesh With the growing population and increasing ailments have made people dependent on many Herbal Ayurvedic sources of medicines. Vee Remedies is a top Herbal medicine prime marketing company that has distributed its product all around the country through its associates. Now we are providing an opportunity to the people of Andhra Pradesh to start their own business. Andhra Pradesh is the 7th largest state area-wise in India, equally the population is also similar. For this reason, Herbal Ayurvedic PCD Company in Andhra Pradesh is the biggest opportunity for people who are searching for jobs and business opportunities.
Vee Remedies is India's top-notching PCD Franchise company. We are expert in herbal product range for instance Herbal tablets, capsules, amla oil, churan, lotion, shikakai shampoo, cream, etc. Moreover, our company has also certified products from DCGI. This is the reason so many customers are stick to our pure herbal products for PCD Franchise. For instance, one can see the effectivity in our herbal care products. Furthermore, we have experienced professionals who have great study in the pure herbal product range.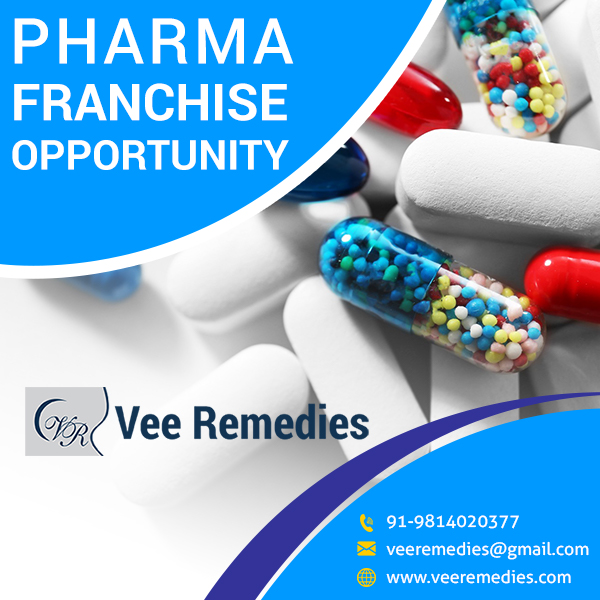 On the positive side if you are interested in Herbal Ayurvedic PCD Company in Andhra Pradesh and equally interested in our excellent ISO-GMP certified product range then come forward and choose us. Likewise you can directly ping us at +91-9814020377 or email at veeremedies@gmail.com for more detailed information.
Why invest with Vee Remedies for Herbal Ayurvedic Products?
Vee Remedies is providing a great product range which includes pure herbs such as Haldi, giloy neem, amla, methi, Tulsi, ashwagandha, and many more herbs which are the true source of remedy. Our cost-effective products are so good in results and have benefited many patients in recovery. Moreover, these products have no side effects and so safe in use. Significantly venture required in this startup of herbal products is affordable to every individual. To enumerate below shared are reasons which will make you choose us:
WHO-GMP certified products with great effectivity.
On-time delivery of products with zero rejections.
Precise packaging is done with air tightening machinery.
Online platforms frequently resolving your queries.
Indeed quality analytics team.
Quality measurements through manufacturing sources.
Exclusive product range for every age group.
Overall brand growth.
Fast services of the company.
products prescribed by top Ayurvedic specialists.
Furthermore, we have a great business plan and strategical approach which is building up great strength of customers. For incrementing products we are looking for more herbs and natural sources that can be used in effective treatment and help PCD Franchises in achieving great scope in Business.
Locations in Andhra Pradesh where you can run Business in PCD Franchise
For the most part, Vee Remedies is leading to spreading its Herbal care product all over the country. At present, we are providing opportunity in PCD Franchise in Andhra Pradesh. Meanwhile, the scope in this career is too vast, so one can easily put their assets in this business and reach every individual to adhere to these herbal products. Further, We are looking for rural areas where there is less availability of products and people are not aware of. With this motive, we have vacancies in Andhra Pradesh for PCD Franchise. Here sharing some of the vacant locations:
Anantpur HQ Anantpur
Chittoor HQ Chittoor
East Godavari HQ Kakinanda
Guntar HQ Guntar
YSR Kadapa HQ Kadapa
Krishna HQ Machiipatnam
Kurnool HQ Kurnool
Nellore HQ Nellore
Praskasam HQ Ongole
Srikakulam HQ Srikakulam
Vishakhapatnam HQ Vishakhapatnam
Vizianagaram HQ Vizianagaram
West GodavariHQ Elluru
Quality Product Range with Vee Remedies for PCD Franchise
Vee Remedies is dealing in Opthahalmic Products, Veterinary pharmaceuticals, Opthahalmic Product range, and general Medicine range. up to the present time our company has produced more than 500+ products in these ranges. Moreover, we are developing more products for providing better healthcare to patients. Also, the quality formulations and compositions used in our products are quality driven instantly which gives effectivity in its results. Herbal Products available with us are provided in different varieties. Some of them are listed below:
Tablets / Capsules
Ointments, gels, sachet
Shampoo, Lotions, Creams
Syrups, injections
Churan, Herbal oil and juices
Furthermore, some of the compositions available with us in the Herbal ayurvedic range are likewise:
Anti Diabetic Capsules
Neem With Alovera Soap
For Hair Problems
For Skin Problem
An Ideal Vital Tonic(Sugar-Free)
For fever and viral infection (Carica papaya, Tulsi & Giloy)
For Men Sexual Vitality (Power, Strength, and Stamina)
Contact Information
Name: Vinay Gupta
Address: Palam Enclave, Behind Ranjan Plaza
Zirakpur- 140603, Punjab, India.
Phone Number: +91-9814020377
Email: veeremedies@gmail.com