Herbal Ayurvedic Franchise Company in Goa – Searching for the best ayurvedic franchise company in Goa? Not sure about whom to collaborate with? Don't worry, we are here to help you as Vee Remedies, the leading herbal ayurvedic franchise company in Goa, offers lucrative business deals in the state. With certifications from several organisations like ISO, DGCI and GMP we provide topmost quality products at an affordable rate.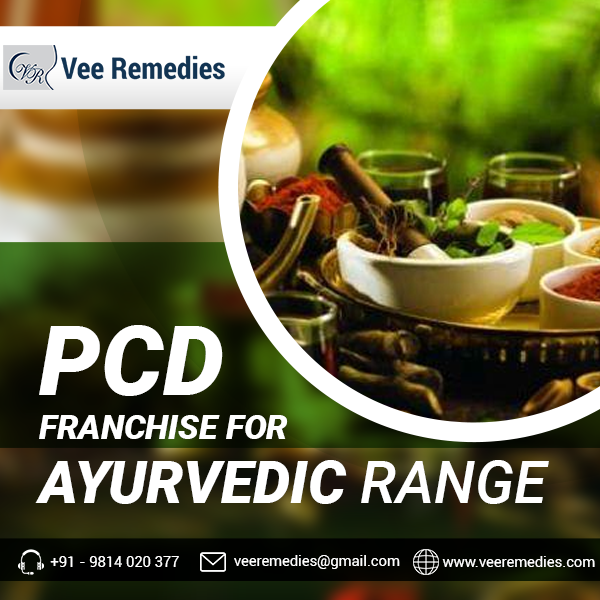 Vee Remedies is the most trusted herbal ayurvedic franchise company in Goa. The company deals in an extensive range of quality formulations like tablets, capsules, antibiotics, syrups, gels, ointments, soft gel capsules, etc. The company is in search of dedicated and passionate pharma experts and business seekers who are looking forward to investing in the ayurvedic sector. Collaborate with us for great lucrative deals in Goa.
For more details contact us on 9814020377 or email at veeremedies@gmail.com.
Targeted locations in Goa for ayurvedic PCD franchise
Vee Remedies is one of the most trusted Ayurvedic franchises in Goa. The company invites pharma professionals including distributors, market representatives, and business speakers to join our herbal venture. Here you get the chance to work individually in the pharma sector. With several unique rights, you can establish a successful business near your locality. Areas, where Vee Remedies offers its franchise services in Goa, are:
| | |
| --- | --- |
| Dharbandora | Ponda |
| Canacona | Mapusa |
| Sanguem | Quepem |
| Sattari | Bardez |
| Bicholim | Margao |
| Pernem | Mormugao |
Vee Remedies – The leading herbal franchise company 
 Vee remedies is an ISO certified, leading pharmaceutical company that provides quality drug range at affordable rates. The formulations offered by the company are completely certified and verified by various reputed organisations. To provide better health to the people of the society Vee Remedies offer the best ayurvedic franchise services in the state. By choosing our company you can have enormous growth in your business. We offer several benefits to our associate partner some of them are:
The company offers Monopoly rights to all the associate partners which help in reducing the competition in the marketplace.
We are an ISO and DGCI certified company that provides top-most quality products to our consumers.
The attractive product packaging helps in enticing more clients and consumers.
You can start the franchise business with us at very few Investments and on great fortunes as we provide better profit margins and return on your investments.
As you start this business with fewer investments. the risk of losses also reduces.
The promotional support provided by the company helps you in increasing your sales and enhance your market presence
Quality assured product range at Vee Remedies 
When we talk about Vee Remedies, quality is the first thing that the company prioritises. We understand how important is the quality of the products, as it helps in healing various serious health issues and when it comes to herbal products the company ensures complete satisfactory results. The formulations provided by us are 100% safe pure and natural. All our products are manufactured in WHO and GMP certified production units under the strict supervision of skilled and experienced pharma professionals. Our extensive product list includes:
| | |
| --- | --- |
| Memory Tonic (Sugar-Free) | Herbal Cough Syrup (with Tulsi & Honey) |
| Herbal Liver Tonic + DS | Digestive Enzyme Syrup (Sugar-Free) |
| Neem and Aloe vera Soap Herbal Pain Oil | Aloe Vera Gel with Tree Tea Oil |
| Facewash (Papaya & Grapes) | Herbal Malt Chocolate Flavour |
Promotional support offered by the company
Promotion is a necessary matter and it acquires great fortune. While at other companies you have to spend a huge amount on promoting your business, at Vee Remedies, you get cost-free promotional tools. The company understands how important promotion is to enhance your sales, So, we provide various promotional ASSETS, some of them are:
MR bags
Pen set 
Chemist bill book n
Notepad 
Sachet 
Virtual aid 
Visiting cards 
Reminder cards Brochure 
Product cards, etc. 
Thus, you know Vee Remedies is the best Ayurveda franchise company in Goa. To collaborate with us, you can contact us anytime. We would be glad to hear from you. For more details contact us now.
Contact Information
Email: veeremedies@gmail.com
Contact no: +91 98140 – 20377