Best Weight Loss Remedies in Ayurveda – To some people losing weight is just a thing for looking good, while for some, it is a major issue as obesity can lead them to severe health conditions. To get rid of your overly increasing weight, you can use the herbal medicine provided by Vee Remedies. Our medicine is highly safe for you to use and can help you look good and maintain a good body.
Along with the Best Weight Loss Remedies in Ayurveda, we have mentioned some tips which can help you lose weight. Check out the blog and assist yourself with the information provided below.
Herbal Medicine for Losing Weight
People who are overweight or obese, have a higher risk of developing a variety of serious diseases and health conditions than those who are a healthy weight. Check out the Best Weight Loss Remedies in Ayurveda and get access to it for your pharma franchise business.
Cmarty Capsules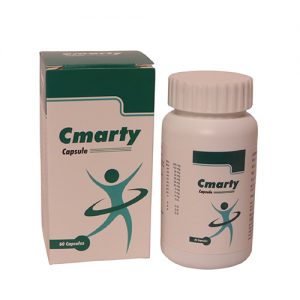 The capsule contains a herbal formulation that is said to support weight loss, immune system support, and the treatment of high blood pressure and diabetes. It enables fast glucose absorption and can improve metabolic function. The medication has no known side effects and is known to deliver the best results in the shortest amount of time.
Kokam (Garcinia Indica): Kokum Is Beneficial for Acid Reflux and Digestion Improvement. It has anti-inflammatory properties and aids in controlling cholesterol and increasing weight.
Green Tea Leaf Ext. (Camellia Sinensis): Green Teo Leaf Ext. is high in antioxidants and aids weight loss by increasing the number of calories burned through thermogenesis; however, the effect is minor, and it's unclear whether green tea catechins or caffeine are to blame.
Agnimantha (Clerodendrum phlomidis): Agnimantha aids in the bioavailability and absorption of essential nutrients, as well as the removal of wastes through the renal system. It helps the body function properly and keeps you active and energised.
Moong (Phaseolus radiatus): Moong dal contains a wide range of powerful nutrients as well as a high amount of dietary fibre, making it an ideal plant source of protein for people trying to lose weight and control unwanted hunger pangs. It keeps you fuller for longer and helps you consume fewer calories, resulting in weight loss.
Guduchi (Tinosporo cordifolia): Guduchi is well-known in Ayurvedic medicine for its ability to detoxify, rejuvenate, and strengthen the immune system, among other things.
Methi (Trigonello foenum graecum): Methi can aid in the prevention of gastric lesions. The presence of flavonoids and polysaccharides in the gel portion of fenugreek contributes to its stomach-protective properties.
Haridra (Curcuma longa): It's used as an antioxidant and has anti-inflammatory, anti-allergic, antiseptic, and blood cleansing properties, among other things. It's widely used for a variety of chronic diseases.
Haritaki (Terminalia chebula): Haritaki is a natural blood purifier that aids in the removal of toxins from the body and maintains a healthy digestive system.
Amalaki (Emblica Officinalis): Amla, which is high in fibre, can help to flush toxins from the body, regulate digestion, keep the gut healthy, and prevent constipation. This will assist you in losing weight more quickly.
Bibhitaka (Terminalia bellirica): Purgation therapy, cough, eye and hair problems, worm infestation, and voice hoarseness are all treated with bibhitaki. It's also used to treat the Kapha and Vata doshas, as well as to induce purgation.
Tips For Healthy Weight Loss
Breakfast is the most important meal of the day and is important to have it in a good amount. Skipping breakfast is never going to help you with losing weight and can miss the important nutrients. Thus, make sure to have breakfast on time. 
Eating at regular intervals throughout the day aids in calorie burn. It also reduces the desire to snack on high-fat, high-sugar foods.
It's necessary to stay active if you want to lose weight and keep it off. Exercise, in addition to providing numerous health benefits, can aid in the burning of excess calories that cannot be lost through diet alone.
People frequently mix up thirst and hunger. When all you need is a glass of water, you may end up consuming extra calories. Thus, make sure you drink a good amount of water throughout the day.
Fibre-rich foods can help you feel fuller for longer, which is ideal for weight loss. Fruit and vegetables, oats, wholegrain bread, brown rice and pasta, as well as beans, peas, and lentils, are all high in fibre.
Avoid excluding any foods from your weight-loss plan, particularly those you enjoy. Prohibiting foods will only increase your desire for them.
Plan your breakfast, lunch, dinner, and snacks for the week so you don't go over your calorie limit. Making a weekly shopping list may be beneficial.