Best Herbal Blood Purifier Syrup and Capsules – Ayurvedic drugs are one of the most effective products which have helped benefit lots of customers. There are several problems that occur due to bad blood in our body. The majority of Blood Disorder is caused due to non-purification of blood. There is a high necessity of Herbal Blood Purifier Syrup and capsules to come up from diseases. Vee Remedies is the emerging company in the Herbal Ayurvedic blood purifier medicine PCD franchise. We are using the best natural resources for making Herbal Products. Our associates get benefits of promotional tools, marketing updates, affordable prices etc.
Natural organic products are the most required ones as these have no side effects. This Blood Purifier medicine combo is as helpful for our body as they help in clearing our skin issues, reduces hair problems, makes our nails shinning, glows skin, improves in blood circulation, etc. Considering the best range of Herbal Ayurvedic Products, Vee Remedies is the best. There are a lot of benefits to Pharma Franchises for Herbal Blood Purifier Syrup and Capsules for their Business. We have gained a great name in the Herbal Industry. We purely follow guidelines issued by the Ministry of Ayush. Thus, you can invest in PCD business for greater income.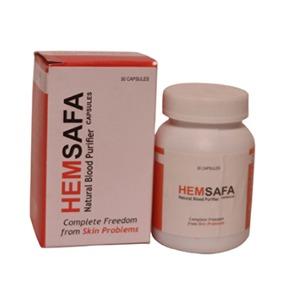 Benefits of Using Our Blood Purifier Syrup and Capsules
Vee Remedies has come up with the most demanding herbal products i.e. Herbal Blood Purifier Syrup and Herbal Blood Purifier capsules. A blood purifier makes your skin glowing and balances your body functioning. This combo is a great way of making a fresh start to release harmful toxins from the body and gain a healthier state. Our products have several benefits which are as follows:
Several issues are occurring daily. Mainly these issues cause skin related problems. Ailments like acne, blemishes, rough and dry skin, all those problems which relate to the impurity of blood.
Purification or cleansing of blood is very much necessary if there is infected blood. Herbal Blood Purifier available at Vee Remedies helps in eliminating various health and skin issues.
Infected blood can also cause many serious health issues like infecting kidneys, blood cancer, a sudden drop in blood level in the body, reduction of white blood cells. Taking pills which can heal these problems is very much necessary.
Regular Consumption of these natural Herbal Ayurvedic Products will surely give the most effective results.
Composition of Herbal Purifier syrup and capsules 
Hemsafa is one of the examples you can have from Vee Remedies' blood purifier which is highly demanded in the market. Pure natural herbal ingredients are used in the manufacturing of these products. They are prepared under GMP and WHO manufacturing under strict guidelines laid for ayurvedic drugs by the government.
Ingredients used are Haldi, Mulathi, Hing, Khadira, Ghudchi, Majeeth, Neem, Pitpapra, Amla, Harar, Kalmegh, Grithkumari, Daruhaldi, etc this is generally prescribed to take 10 ml 2 times a day by doctors.
Some of the herbs utilized in Herbal Purifier and Capsules are such as Manjishtha this is a purely natural herb that revives the body and has remarkable pain-relieving just as fiery characteristics.
Khadira is a purely natural herb that is incredibly valuable for the filtration of blood. Abstract importance of this herb is the one that destroys infirmities and improves physical strength.
Demand for Herbal Blood Purifying Medicine 
With growing issues related to health and skin, people are investing in quality medicines that will make them healthier, fitter and beautiful. Blood purifier medicines are in great demand. This is due to unhealthy life state and bad eating habits. These results in an increase in toxins in the body and no way to flush those harmful toxins leading to issues like acne, pimples, hair fall, digestion issues, constipation, imbalance in natural body functioning etc. This medicine is a great way of tackling these issues. Instead of following allopathic medicines, people are now following pure natural herbal products in their life. Everyone knows that there is mental peace using herbal products. As these products have a great demand this will surely help Pharma Franchise to do great in their business.
Why start Herbal Syrup & Capsule Franchise?
As the demand for these natural organic Herbal Syrup & Capsules is seen increasing with time starting Franchise Business in this sector is the most advantageous factor. People are daily getting aware of the benefits of these products and opting for it in a routine. Vee Remedies assure you that daily consumption of this Herbal blood purifier will surely improve your every ailment which is related to Blood. Thinking of PCD Franchise in Herbal Syrup & Capsule is never a wrong decision as it will help you in exploring more in this sector. Start your own ayurvedic pcd franchise with Vee Remedies which deals in a quality range of herbal products franchise pan India.
Our associates get to own free of cost promotional tool benefits.
The range of affordable.
PCD Franchise offers you wide space for business.
Exclusive rights for everyone for business operations.
Best profit margin offered to our herbal PCD franchise associates.
Business with Vee Remedies
We are the most preferred company when it comes to natural ayurvedic products. Our sustainability in products had made every customer stick to our product. Quality driven products such as Eye Drops, Nasal Drops, Ear Drops, Dental Products, Pediatric Medicines, Ayurvedic/Herbal Medicines, Herbal Juices, Dietary Supplements, Cosmetics, Veterinary Range have given a great business to Franchises. Below listed are some facts which will make you choose us.
Mutual growth is our business approach.
The excellent methodology is applied through quality sources.
The professional management team is working with us.
The efficiency of products.