Ayurvedic Products Franchise in Cities of Bihar – Bihar located in the eastern part of India is one of the strongest agricultural states. Around 80% of the population of Bihar is employed in agricultural production which is higher than the national average. The herbal ayurvedic sector in Bihar is growing and the existence of ayurvedic companies is also increasing. We, Vee Remedies is also introducing our Ayurvedic Products Franchise in Cities of Bihar: covering Patna, Tirhut, Saran, Darbhanga, Kosi, Purnea, Bhagalpur, Munger and Magadh etc. As an ISO certified firm our company commits to deliver 100% natural herbal products that shows effective results on various diseases.
Vee Remedies is fastest growing and realible ayurvedic company in India. The company has gained immense experience in the field of herbal products since its inception. We have covered many miles in our way to imporve the quality of life through our superior quality traditional medicine. The organization is manufacturing a vast range of herbal products from its high-end technology and organic ingredients. We are working on a mission to serve the mankind by achiveing excellence. Our company is expanding its Ayurvedic Products Franchise in Cities of Bihar.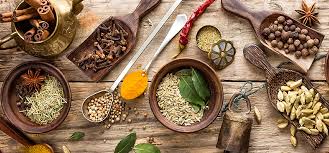 Today every market player is willing to invest in the ayurvedic segment because of its high demand. Well associating with Vee Remedies for ayurvedic PCD franchise in Bihar is the best option. For any further details about our company and its franchise services you can give us a call at 9814020377 or mail us at veeremedies@gmail.com.
Increasing Demand for Herbal Ayurvedic Range
The Ayush Minister Shripad Yesso Nasik said on Monday that ayurveda will increase three-fold i.e, the market size of ayurvedic products will jump from $2.5 billion to $8 billion by 2022. The ayurveda is providing affordable healthcare across the globe. It support preventive healthcare methods of treatment, the minister further said that it is not a system of medicine, but a science of life and longevity. Moreover, the stress on wellness is driving the demand for Ayurveda.
Numerous market players are shifting their prime concern toward ayurvedic industries and using advanced technology to meet the increasing demand. The increasing demand for Ayurveda among the young generation is emphasising the need for standardization and quality control to launch Ayurveda in every nook of the nation.
By observing the complete market of Ayurveda we can say that the existence of ayurvedic herbal companies and industries is increasing with the passing years. So, investing in the ayurvedic segment as ayurvedic herbal PCD franchise holder will prove quite beneficial for you.
Best Ayurvedic PCD Pharma Franchise in Bihar
Bihar has planned initiatives for the development of education, tourism, and industrialization. The people of Bihar are much more dependent on the ayurvedic medications as they are more affordable and result-oriented. Being the top ayurvedic PCD franchise company in Bihar we are providing business opportunities to all aspirants who want to evolve their business. Our monopoly based PCD franchise in Patna will help you to grow your business in a highly competitive market.
Here are the vacant cities of Bihar where we are providing herbal ayurvedic product franchise:
Arwal
Araria
Banka
Aurangabad
Bhagalpur
Arrah
Buxar
Gaya
Darbhanga
Motihari
Gopalganj
Jamui
Kishanganj
Katihar
Munger
Nawada
Patna
Samastipur
Hajipur
Become a Skilled Entrepreneur by Investing in our Herbal Ayurvedic Franchise
Running ayurvedic PCD franchise at your own risk is not a tedious task but at some point, you need a support of the experience holder. Luckily Vee Remedies is here to provide you with the complete assistance throughout the business. We provide you great marketing strategies and business skills to implement in your business. As such we focus on the overall growth of the business. Every businessman doesn't matter small or big has their own business goals. Association with PCD based Ayurvedic franchise company like us will help you to accomplish your dreams. For the success of ayurvedic franchise in Bihar, we are providing various attractive promotional tools such as:
Calendars
Visual aid
Visiting cards
Diaries
Pens
Written pads
Brochures
Gifts
MR bags etc.
Vee Remedies Offers the Best Herbal Franchise Services in Bihar?
Vee Remedies is the proficient Herbal ayurvedic company in Bihar. The company is well known for its flawless herbal products. The professional and transparent dealing of the company is appreciated by the clients. Our company guarantee you affordable and reasonable prices and higher margins with great quality ayurvedic herbal products.
100% Natural Herbal Products – Vee Remedies is forming the ayurvedic formation by choosing superlative ingredients and rich resources. The right choice of resources and advanced technology has made us bring the 100% organic ayurvedic range franchise in Bihar.
Effective & Air-tight Packaging – Our ayurvedic products are packed with air-tight packaging material so that the customers get the products without contamination and spoilage.
Good Profit Margin – The company is providing affordable investment plans through which you can earn good profit margin in the ayurvedic franchise business.
Contact Information
Name: Vee Remedies
Address: Palam Enclave, Behind Ranjan Plaza
Zirakpur- 140603, Punjab, India.
Phone No: 9814020377
Email Id: veeremedies@gmail.com