Ayurvedic Products Franchise for Cities of Maharashtra – Over the years, ayurveda have grown at a different level. Today even the young generation is prefering the ayurvedic medicines over allopathic. The government of India have taken various intiatives to promote ayurveda across the country. Maharastra the second most populous state is witnessing the huge demand for the ayuvedic products. Numerous of pharma companies are providing Ayurvedic Products Franchise for Cities of Maharashtra to fulfill the customer's demand. In such a profitable ayurvedic market it is quite beneficial to invest in the ayurvedic PCD franchise. Vee Remedies is here to provide you best ayurvedic franchise benefits. 

Vee Remedies is the trusted and reputed  pharma company who specially deals in the ayurvedic range. The organization adheres the strict quality guidelines and commits to provide WHO-GMP certified products range. With the rise in the demand of ayurvedic products the company have made progress and thus bring Ayurvedic Products Franchise for Cities of Maharshtra. Our ayurvedic products range consists of tablets, capsules, syrups, drops, liquids, ointments, juices etc. Become the partner of our company for genuine ayurvedic PCD franchise business deals.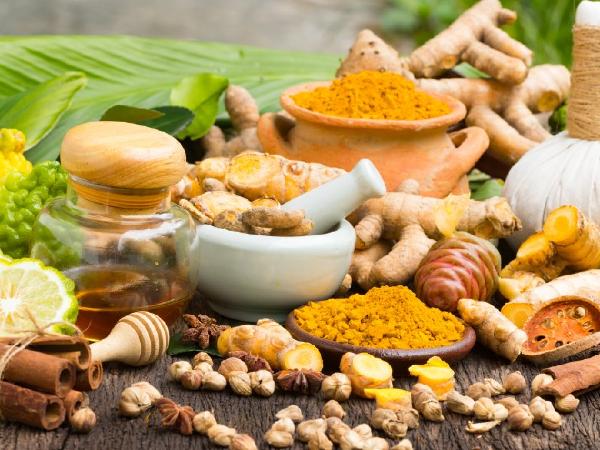 Ayurveda is the growing segment and thus owning herbal PCD franchise is a great choice. For any further details about our company or its franchise services you can give us a call at 9814020377. You can also mail us at  veeremedies@gmail.com. 
Growth of Ayurveda Leads to High Market Demand for Ayurvedic Products
The world is speedily inclining towards pure and organic stuff, the most oldest sciences of healthcare, Ayurveda is emerging with its positive results. The study reveals that ayurveda is successful in creating great impact all across the globe. According to the joint market research of confederation of Indian industry, the Indian Ayurveda market is anticipated to regiter a CAGR of 16 percent till 2025.
The ayurveda's market penetratin is increasing in both urban and rural areas. The future of Ayurveda seems to be flourshing as more and more business-minded individuals are entering the market with innovative products and strategic marketing activities. Today's generation enterprenuers are impressing customers with their effective ayurvedic medications. This ultimately leads to high market demand for ayurvedic products. 
Ayurvedic Franchise Opportunities Offered in Cities of  Maharashtra 
Vee Remedies is offering multiple business opportunities to the market players who are willing to enter in the ayurvedic sector. The company is inviting wholesalers, stockiest, retailers, market representatives, enterprenuers and even newcomers for ayurvedic products franchise business in Mumbai and other cities of Maharashtra. In the highly competitive market we are providing you the monopoly benefits that will allow you to commence your business in any region and know about all the market strategies. This will also ultimately increase your sales and grow your business. 
Here are targeted locations of Maharashtra where we are providing ayurvedic products franchise: 
Amravati 
Washim 
Buldana
Yavatmal
Aurngabad
Beed
Jalna
Hingoli
Nanded
Mumbai
Thane
Palghar 
Raigad 
Ratangiri
Sindhudurg
Nagpur
Gondia
Chnadrapur
Bhandara
Nashik 
Pune
Solapur 
A Wide Range of Unique and Improved Ayurvedic Range 
Vee Remedies is engaged in the marketing and manufacturing of various ayurvedic products. As an ISO certified firm the company is providing quality products that matches with the international quality standrads. The company has a complete team of quality control experts to keep eye on every product during the process. A vast warehousing facility is maintained at our premises to keep the products at room temprature. We commits to deliver DCGI and FSSAI approved products. 
Take a look at our diverse product portfolio:
Tablets
Capsules
Sachets
Ayurvedic Syrups
Juices
Herbal Powder
Churna
Ayurvedic Ointments
Herbal Oil
What Services are provided by us for Ayurvedic PCD Franchise in Mumbai?
Vee Remedies is the leading herbal company in Mumbai, Maharashtra. The company is backed by the team of qualified and experienced pharma professionals. Our professional and trasnparent dealing have made us the choice of more than 300+ associates for ayurvedic products franchise for cities of Maharashtra. 
Here the franchise services that we are providing for the overall growth of business: 
Quality Assurance – The team of Vee Remedies is completely involved in provding the quality assured products to the customers and clients. Every herbal product is delivered after the chemical testing by the supervisors. 
Air-tight Packaging – Packaging is observed by the customers at first glance and therefore we keep in mind this concept and make sure to use sophisiticated packaging material. 
Delivery within 24 hours – The products are delivered by us on the stipulated time period. We never disappoint our clients by delivering late. 
World Class Manufacturing  – The high-end technology and modern mchinery are utilised by us for the efficient productin of ayurvedic products. 
Updated Products – We have hired talented and skilled research and development team who are indulged in bringing the new and improved ayurvedic range as per the customers demand. 
Contact Information 
Name: Vee Remedies
Address: Palam Enclave, Behind Ranjan Plaza
Zirakpur- 140603, Punjab, India.
Phone No: 9814020377
Email Id: veeremedies@gmail.com