Ayurvedic Products Franchise Company in Chandigarh – The Indian ayurvedic product industry is expected to grow to $4.4 billion by the end of this year. The increase in India's ageing population and the rise of the young generation that is health-conscious is driving the growth of the Ayurveda sector at a good speed. By observing the statistical data and the research Vee Remedies have come up with its 100% natural ayurvedic formulations. The company is considered to be the best Ayurvedic Products Franchise Company in Chandigarh because of its excellent franchise services in the herbal range.
Chandigarh is known as the city beautiful and is one of the Major  Union Territories. The area has a good demand for ayurvedic products, considering the awareness among the masses for better health.  Many companies like Vee Remedies are introducing their herbal products range. At Vee Remedies, you will get high-quality ayurvedic products that are made by using the fine quality ingredients and rich resources. The objective of our company is to meet the demand of people for the various cosmetics and other herbal range. Being the top Ayurvedic Products Franchise Company in Chandigarh we promise to deliver the best to our customers. If you are an investor and are willing to invest your hard-earned money then you can have a successful ayurvedic PCD franchise business in Chandigarh by associating with us.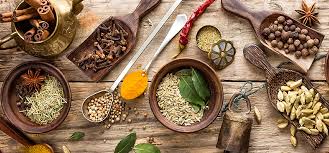 We, Vee Remedies have come up with the best ayurvedic PCD franchise business opportunity in the well-developed city 'Chandigarh'.  In order to know about our outsourcing ayurvedic herbal products franchise or want to have complete information about our company. Feel free to call us at 9814020377 or you can also mail us at veeremedies@gmail.com.
Demand for Ayurvedic Products in Indian Market
Chandigarh is the city where investors love to invest as there are great business opportunities open. When it comes to ayurvedic range then tri-city is the place where millions of people consume the ayurvedic products for their better health. The global ayurvedic products market is gaining momentum with the rise in consumer awareness and medical tourism.
As per the survey the global ayurvedic market is anticipated for $3,428.0 million in 2015 and by 2022 it is expected to reach $9,791.0 million. The key factors that lead to growth in the ayurvedic sector are an increase in demand for natural and organic products, expanding healthcare facilities and an increase in demand for ayurvedic products. Due to the growth of ayurvedic products the PCD pharma franchise model is gaining huge popularity.
Wide Scope of Investing in Top Ayurvedic Franchise Company in Chandigarh 
Vee Remedies believes in the mutual benefit of both associates and the company itself. We make sure that our associates get the future scope and best career opportunity by associating with us. We are providing ayurvedic PCD franchise business in Chandigarh, Panchkula, Mohali, and Zirakpur. Therefore you can invest and have your ayurvedic products business in any area of tri-city. We have a complete professional and transparent working system and this is the reason that numerous pharma experts are already associated with us and are receiving various benefits.
Below listed are the points that indicate that the herbal products franchise business has a good scope:
Indian Ayurveda product market is growing at a good scale.
Investment in the right company like Vee Remedies is the best.
Ayurvedic products are safe for use and have no side effects on the health of an individual.
Earn good profit return by dealing in the most demanding range i.e, ayurvedic.
Reach to the wider audiences and have a successfulherbal ayurvedic franchise business in Chandigarh.
High-Quality Ayurvedic Products At Vee Remedies
The team of Vee Remedies is completely engaged in the production of superior quality ayurvedic products. In order to meet the demand of a huge population, we deal in a wide range of herbal products. From our end, you will only get innovative and effective herbal medicines. Our ayurvedic medicines are best for the treatment of all the minor to major health issues.
Take a look at our extensive ayurvedic range:
Tablets
Capsules
Ointments
Lotions
Face Wash
Syrups
Oil
Juices
Balms etc.
Best Facilities for Ayurvedic Pharma Franchise in Chandigarh 
Vee Remedies offers outstanding PCD franchise services to all its associates. The company has a good reputation in the ayurvedic market of Chandigarh because of its franchise facilities. Have a look at the facilities that we provide for having your own ayurvedic franchise business in Chandigarh:
Monopoly Rights – The monopoly based ayurvedic range for Pharma franchise is provided by us. This gives assistance to our associates in beating the high competition. We ensure that our franchise partners work freely in their desired region.
Promotional and Marketing Assistance – Every business requires the sort of advertisement in order to reach wider audiences. And therefore Vee Remedies is providing the various attractive promotional inputs such as calendars, diaries, brochures, pens, written pads, MR bags, etc.
Timely Delivery – We have the best network of dedicated distributors who make sure that products are delivered within time.
Quality Packaging – The customer's eyes go on packaging and that is why packaging must be eye-catching. Therefore we make use of the packaging material that attracts the customers and also provides the non-contaminated products.
Frequent Updates – By joining our business in the pharmaceutical company, you will be able to avail the benefits that the industry offers. Vee Remedies is continually growing and we make sure that the latest up-dates reach our valuable holders on time and the best service is provided to them.
Contact Information
Name: Vee Remedies
Address: Palam Enclave, Behind Ranjan Plaza
Zirakpur- 140603, Punjab, India.
Phone No: 9814020377
Email Id: veeremedies@gmail.com