Ayurvedic Pharma Franchise in Karanataka – Ayurveda is 5000 year old system that provides the happy and balanced life to people. The people who are practicsing ayurveda from ages are living a healthy life. It has been observed that today even the young generation more likely prefer ayurvedic and herbal products. The Ayurvedic range's demand is continuously rising, considering the fact that ayurvedic medicines provide effective solutions and has least effect on the health. Ayurvedic pharma franchise business have open the doors of opportunity for all the market players who are willing to enter in the pharma sector. Ayurvedic Pharma Franchise in Karanataka, Bengaluru is also a promising business exposure provided by Vee Remedies. 
Vee Remedies is a well known trusted name in Ayurvedic and herbal market. We aim to provide the best services along with best natural ayurvedic products. In order to satisfy the customers we are providing best quality and efficacy products without any chemical and side effects. In short period of time our organization have acheived many mile stone in success. To cater the demand of people we are providing ayurvedic PCD franchise in many states of India. In this blog we are here to provide you complete information about our Ayurvedic Pharma Franchise in Karnataka.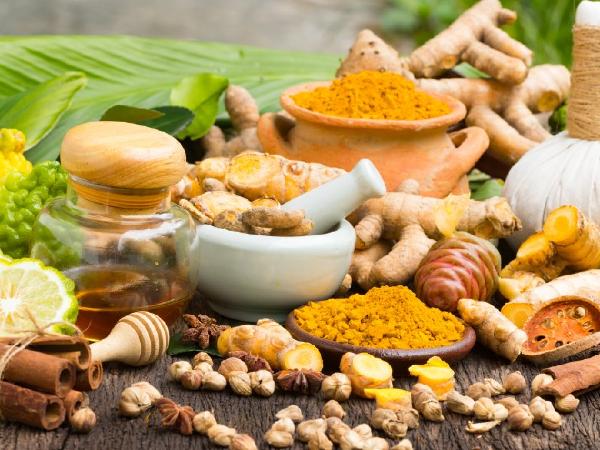 If you are business-minded individual who wants to start your own ayurvedic PCD franchise business in Karnataka and its other regions then invest in us. For any further details about our company or its franchise services give us a call at  9814020377 or you can also send us a mail at veeremedies@gmail.com. We will be happy to serve you with the best herbal franchise services.
Vee Remedies – Choice of Thousands for Ayurvedic Franchise Business
Vee Remedies have emerged itself as the leading manufacturer, trader, exporter and supplier of  wide range of herbal products. The products delivered by us are highly demanded in the market for their effectiveness, purity, accurate composition and enhanced shelf life.
We are backed with the marketing team of 20 representatives and have presence in all the states. By providing Ayurvedic Franchise in Karnataka our motto is to make available the ayurvedic medicines in both rural and urban areas of the states.
Below mentioned are some features that defines that we are the best ayurvedic company:
The growth rate of our company is more than hundred percent per year.
Our prime objective is to provide chemical free future to our new generation.
Quality and efficacy ayurvedic products are offered by us.
All quality norms set by WHO and GMP are followed by our company.
Why Ayurvedic Franchise Business in Karnataka is Profitable?
Karanataka is a home to 179 ayurvedic manufacturers where 119 are small and medium enterprises. Five years  ago the state has rich resources of raw materials but due to deforestation, the state is facing lack of medicinal plants. The efforts and initiative has been taken by the state government to make available the required medicinal plants. The government is embarking on a massive programme to encourage farmers to grow endangered species of plants.
Due to huge demand for traditional medicine and growth of the cosmetics industry the government also uplifted the ayurvedic PCD franchise business. Therefore commencing your ayurvedic franchise business in Karnataka will give you good profit margin. Have a look at some of the stats that clearly shows the demand of ayurveda in the market:
The ayurveda sector is poised to end 2018 with the landmark achievement, expected to touch a gross market size of $4.4 billion.
The Indian ayurveda industry is estimated to record a CAGR of 16 percent until 2025.
As per the recent data launches, 75 percent of the $4 billion ayruveda market is accounted for by ayurveda products.
Why Choose us for Ayurvedic Pharma Franchise in Karnataka?
Vee Remedies is one of the proficient and trusted ayurvedic PCD franchise company in India. With the strong network of distributors the company is able to provide its franchise services in Bangaluru, Mysore, Hampi, Manipal, Bijapur, Davangere, Gulbarga, Hubli and other regions of Karnataka.The organization is meeting all your needs and requirements regarding the ayurvedic pharma franchise venture.
We tends to follow all the business ethics and that is why today more than 300+ associates are connected with us. The company provides the complete assistance to its franchise partners by offering them marketing and promotional benefits.
Below given are some of our ayurvedic franchise services:
The company do a commitment of providing the quick delivery of products.
For the longer life of products we make use of sophisticated packaging material.
We ensure that the best quality product is manufactured and that the production takes place with 100% customer satisfaction.
We provide various attractive promotional tools including calendars, visual aid, visiting cards, diaries, brochures, written pads, MR bags, reminder cards etc.
DCGI and FSSAI approved products are only delivered to our valuable clients and customers.
We are engage in providing wide range of ayurvedic formulations covering tablets, capsules, syrups, gels, herbal oil, ayurvedic shampoo, juices, churna etc.
Contact Information
Name: Vee Remedies
Address: Palam Enclave, Behind Ranjan Plaza
Zirakpur- 140603, Punjab, India.
Phone No: 9814020377
Email Id: veeremedies@gmail.com