Ayurvedic Pharma Franchise Company in Kerala – Kerala on its way to being the Global Ayurveda Market. As per the report, there are more than 1300 ayurvedic industries in Kerala whose turnover is more than 300 crores. The state Kerala meets the demand for ayurvedic and herbal products. Many business players are willing to invest in ayurvedic range franchise venture, especially in Kerela. Therefore, Vee Remedies 'Top Ayurvedic Pharma Franchise Company in Kerala has come up with the ample of business opportunities in Kochi, Thiruvananthapuram, Thrissur, Kollam, Kozhikode and Kannur. etc. The rise in ayurvedic medicines is due to the growing emphasis on the importance of healthy lifestyles and the increasing awareness about the benefits of ayurvedic products. Many Indians are turning their interest in Ayurveda medicines and products. And this makes Vee Remedies provide the Ayurvedic PCD Franchise in Kerala so that the demand of people is fulfilled. The company deals in WHO and GMP certified herbal product range. We ensure that our customers get an innovative and effective range of ayurvedic herbal products. The efficiency and innovativeness in our products have made us the leading Ayurvedic Pharma Franchise Company in Kerala.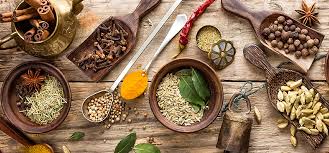 Know more in detail about our company and its ayurvedic franchise services. The company commits to providing natural herbal products to all its valuable customers. Get in touch with us by directly calling at 9814020377 or you can also drop us a mail at veeremedies@gmail.com.
Growth of Ayurvedic Industry in Kerala 
In India, the Ayurveda market is expected to triple in size i.e, USD 9.7 billion by 2022. Kerala has taken a lead role in modernizing Ayurveda with quality control wings in hospitals and R&D. The government of Kerala has also taken initiative to establish Kerala a brand of ayurvedic products. The objective of the state is to promote exports and upgrade ayurvedic drugs and cosmetics manufacturing at affordable range.
A large number of manufacturing and franchise companies are investing in the ayurvedic segment. As per the records, there is an overall increase in the number of manufacturing units in Kerala. Look at the below-drawn graph which clearly signifies that ayurvedic PCD franchise and manufacturing companies are ruling over Kerala.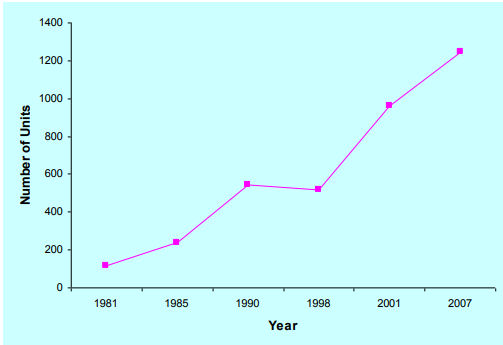 The ayurvedic industry in Kerala posses certain features given below:
Monopolistic in Nature: The ayurvedic industry in Kerala is an example of the monopolistic market structure. There are a large  number of producers and consumers for ayurvedic medicines. Every company like Vee Remedies produce their own herbal products on the basis of ayurvedic knowledge. 
Medicinal Plants: The ayurvedic manufacturing units in Kerala are situated in a place where there is easy access to medicinal herbs. This proximity helps them to reduce the cost of transportation and easy availability of the raw materials. 
Collaborate With Efficient Ayurvedic Franchise Company in Kerala
Vee Remedies deal into a multidimensional range of herbal/Ayurvedic and cosmetic products. The company is indulged in manufacturing of 100% pure and natural ayurvedic medicines. The best part of dealing with ayurvedic products franchise are that they do not have side effects  We work with the customer-centric approach and this makes us the choice of thousands of people looking for the Ayurvedic Herbal PCD Franchise. The company is equipped with multitalented and experienced staff members.
Being the prominent Ayurvedic  Company in Kerala we have taken the responsibility to provide superior quality ayurvedic products to the masses. We are providing our Ayurvedic pharma franchise in Kerala and its districts such as Kannur, Kochi, Kollam, Thrivanthapuram, Thrissur, Kozhikode, Alappuzha, Ernakulam, Malappuram, and Wayanad.  
Wide Range of Herbal  Ayurvedic PCD Franchise in Kerala 
Vee Remedies is the most trusted and renowned ayurvedic pharma company in Kerala. The company has brought out the various ayurvedic formulations for the ayurvedic PCD franchise venture. If you are a business seeker who wants to invest in the most demanding herbal range then we can become your best choice. We follow all the certifications norms for the delivery of valuable products as the products are directly related to the health of customers. Our company is linked with an experienced team of professionals who are continuously making an effort to bring new research and development stratergies. Associate with us and get the chance to deal in quality assured ayurvedic range:
Tablets
Capsules
Drops
Liquids
Syrups
Ointments
Lotions
Balms
Juices etc. 
Ayurvedic PCD Franchise Services by Vee Remedies in Kerala 
Vee Remedies is well known for its best ayurvedic PCD franchise services. In the huge competition, the company comes out with its innovative range of products and positioned at the top. Our ayurvedic products are approved by DCGI and AYUSH. We are linked with the logistic distributors who make us capable to deliver the products all across the country. Our associates get the monopoly-based ayurvedic PCD franchise in Kerala. 
Take a look at our ayurvedic pharma franchise services:
We support our associates by providing impressive promotional tools. 
On-time delivery of products is assured from our end. 
By investing in us you will only get the quality products. 
In the wide competitive market, we stand by your side by providing marketing support. 
Reasonable pricing of products is kept by us. 
Our herbal products are packed with sophisticated packaging material. 
Contact Information
Name: Vee Remedies
Address: Palam Enclave, Behind Ranjan Plaza
Zirakpur- 140603, Punjab, India.
Phone No: 9814020377
Email Id: veeremedies@gmail.com