Ayurvedic PCD Franchise in Chennai– Vee Remedies is one of the fastest-growing Ayurvedic Herbal company in India due to our world-class services, high-quality products & unique monopoly marketing strategy. We provide a wide range of products enable us to provide the PCD franchise opportunity throughout in Chennai. The company offers high-grade of syrups, Juices, tablets, powder, Ayurveda oils, capsules, and many more with an objective for curing health problems. We provide the franchise facility in much-reputed areas of Chennai like Alandur, Egmore, Guindy, Madhavaram, Tondiarpet, Velachery, etc. that make us the best Ayurvedic Herbal PCD Franchise in Chennai.
Chennai is the capital city of Tamil Nadu and the biggest cultural, economic and educational center of south India. Chennai attracts 45 percent of health tourists visiting India and 30 to 40 percent of domestic health tourists. Vee Remedies has over 50+ products being marketed and 10+ products under development. The product portfolio caters to a wide range of Ayurvedic products that make us the best Ayurvedic PCD Franchise in Chennai. All our products are manufactured under high-quality control with WHO-GMP and ISO standards under the technical supervision of experts in production and quality assurance.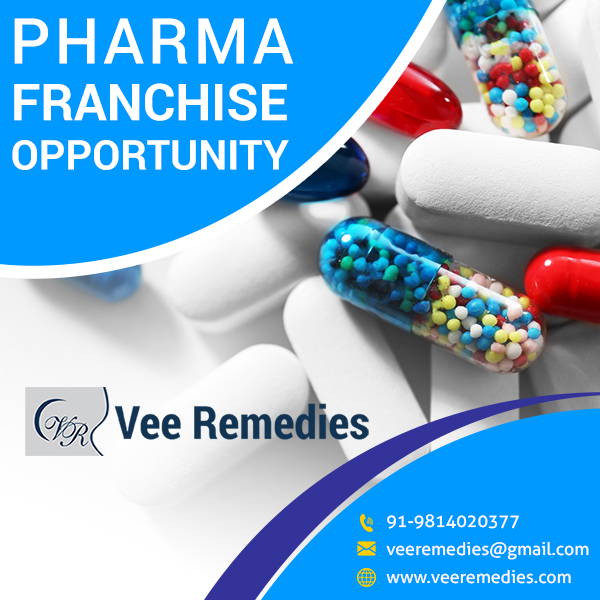 MONOPOLY rights are offered by Vee Remedies. Thus, only limited seats are available by our company. Enjoy great business and book your location right now by calling us at +91-9814020377 for further details. You can email us at veeremedies@gmail.com.
Catalog of Places in Chennai Where We Serve for Ayurvedic Products Franchise
To avail of our franchise services throughout Chennai, we provide the monopoly-based distribution authority for the better development of its associates. We offer various marketing tools for the promotion of the franchise business. Here is the list of locations where we provide our franchise services in Chennai.
North Chennai
South Chennai
Chennai Central and the respected areas belonging to these major parts
The various districts include Alandur, Ambattur, Aminjikarai, Ayanavaram, Egmore, Guindy, Maduravoyal, Madhavaram, Mylapore, Mambalam, Perambur, Purasawalkam, Shollinganallur, Tondiarpet, Thiruvottiyur, Velachery. To get more details about the franchise business for ayurvedic range, connect with us now.
What Makes Vee Remedies Best for Herbal PCD Franchise in Chennai?
Vee Remedies is an ISO 9001:2015 certified company that has achieved a noted position of Trader, Distributor, and Supplier in the pharmaceutical industry. This position is the result of the relentless efforts of our skilled team of experts. These experts are highly qualified, competent and responsible pharmacists, microbiologists and chemists. We have a high quality and wide range of ayurvedic products that enable us to provide the franchise opportunity throughout Chennai.
GMP & WHO process is followed by the company for better control of quality methods and technology.
The prices of all the products are quite genuine when compared to other company prices in the market.
A complete support system is provided by Vee Remedies in form of marketing tools, genuine investments, and multiple benefits.
Timely delivery of the Ayurvedic products to our customers.
Exclusive range of the herbal products manufactured by high-quality natural Ayurveda ingredients.
Providing Monopoly rights which helps in reducing competition at the desired location.
Good returns at low risk of investment.
Wide Range of Ayurvedic Herbal Products for Franchsie 
Ayurveda is a Sanskrit word is derived from two words i.e. Ayur (life) and Veda (knowledge). This is also known as the science of life. This medical science study is more than 5000 years old that deals with Jadi-Buti(Herbs), Physical Exercise(Yoga) and Purification (sudhi). With the continuous increase in demand in Chennai, Vee Remedies brings the best medical solution and the best products in the market. Though, there may be many local players that have come into existence to meet market challenges.
We have got different ranges of products beneficial for treating different medical problems. The franchise provides an exclusive range of all types of Ayurveda products that are available in all forms such as liver capsules, Ayurvedic hair oil, syrups, Aloe-Vera juices, tablets, powder, Ayurveda oils, capsules, and many more.
Best Business Opportunities of PCD Pharma Franchise for Ayurvedic Medicines
The demand for healthcare has proportionately increased over the years. If you look at the increasing population suffering from health issues and problems, the number is exaggeratingly high. Our country has a wide populace facing different medical problems. Chennai has the record of the highest population residing there. So, it creates a good demand for healthcare Ayurvedic products. Therefore, you can find a good opportunity to invest in pharma franchise for these medicines.
The risk is low as competition is low and profit earning capacity is high in this segment. You can expand your current business in a good way as demand is increasing and the market is getting profitable for all. There is no need to invest big in this market segment. Genuine business plans are offered hereby Vee Remedies.
So, if you are looking to start to take the franchise of PCD Pharma Company then contact us now at our given details below.
Contact Information
Name: Vee Remedies
Email ID: veeremedies@gmail.com
Phone Number: +91-9814020377