Ayurvedic Medicines Franchise in Himachal Pradesh – Herbal ayurvedic medicines are made up of natural herbs and resources and that is why 77% of the Indian households prefer them. With changing times, more and more people are demanding Ayurvedic products. We, Vee Remedies is providing the best business opportunity of Ayurvedic Medicines Franchise in Himachal Pradesh covering Chamba, Kangra, Una, Bilaspur, Hamirpur, Kullu, Lahaul and Spiti, Mandi, Kinnaur, Shimla, Sirmaur, Solan etc. Deal in  WHO and GMP certified ayurvedic products by becoming our ayurvedic PCD franchise partner in HP. 
Vee Remedies is offering you a complete range of ayurvedic and herbal products in various parts of Himachal Pradesh. With the increase in consumption of ayurvedic medicines over allopathic medicines, we have expanded our Ayurvedic Medicines Franchise in Himachal Pradesh, Baddi, and its other cities. Being an ISO certified pharma company we have become the choice of the majority of people. In the developing state of India Himachal Pradesh, we are catering to the demand of a huge population. Commence your ayurvedic PCD franchise business with us and get good business exposure.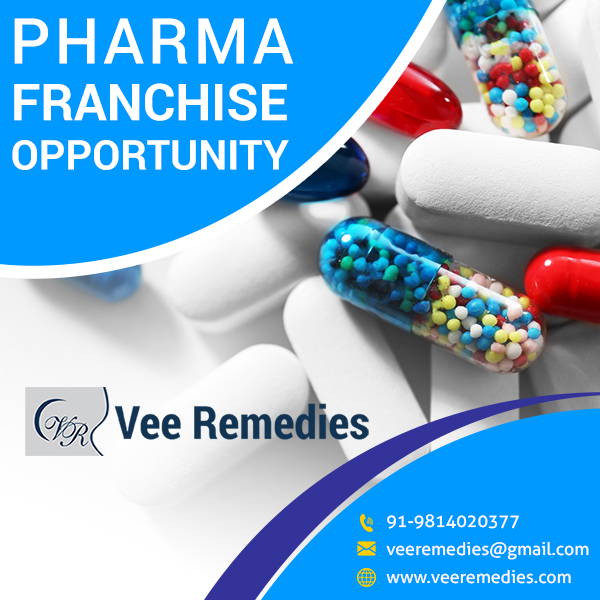 Vee Remedies is offering the best business deal to all the pharma experts, wholesalers, stockiest, retailers, market representatives, entrepreneurs, etc. For any further details about our company and its herbal PCD franchise services get in touch with our team of experts by dialing 9814020377. You can also send us a mail at veeremedies@gmail.com. The respective member of our company will respond to your questions and queries as soon as possible. 
Why Start Ayurvedic Franchise in Himachal Pradesh?
Himachal Pradesh is one of the fastest-growing states in India. As per the latest data, the GSDP of the state is estimated at US$ 2,437.29 during 2015-16. Himachal Pradesh is called the Land of Gods because of its topographic diversity and pristine natural beauty. This state is attracting a lot of investors to invest in pharmaceutical and ayurvedic industry. The government of the state is contributing US$ 38.19 million to the Ayurveda sector. 
All the above factors state that Himachal Pradesh is the best place for the market players who are willing to invest in the ayurvedic range. Vee Remedies is offering Ayurvedic PCD Franchise in Himachal Pradesh at best and economic investment plans. We are an ISO certified firm and thus all the strict quality parameters are followed by us. When you are associating with our company you don't need to worry about the quality of the products. As such we make use of natural herbs and ingredients for the production of efficient ayurvedic products. 
Vee Remedies Offers Ayurvedic Franchise in Various Products
Vee Remedies is engaged in the production of various ayurvedic formulations. Our ayurvedic products are not limited to only tablets and capsules, even we are providing cosmetic herbal products such as cream, shampoo, etc. Our sophisticated infrastructure has made us capable to deal in large scale production of ayurvedic products. Further our skilled and qualified team assist us to bring the new and innovative range of herbal products. 
Have a look at the wide ayurvedic product portfolio of our company:
Creams
Syrups
Drops
Liquids
Ayurvedic Juices
Herbal Oil
Churna
Ointments
Herbal Shampoo
Ayurvedic Gels etc. 
Best Business Opportunity in Baddi, Bilaspur and other Districts of HP
Vee Remedies is offering the lucrative growth business opportunity in all the locations of Himachal Pradesh. By investing in our company you can begin your business in any region of HP. The authority to choose your desired region will help you to become well aware of the marketing strategies. And this in result will let you conveniently beat the high competition in the market. Join hands with us and get the monopoly rights to start your business in the following regions:
Kangra
Mandi
Bilaspur
Shimla
Kullu
Lahaul
Spiti
Solan
Kinnaur
Una
Hamirpur
Sirmaur
Why Become the Member of Vee Remedies for Ayurvedic PCD Franchise in Himachal Pradesh? 
Vee Remedies is one of the proficient ayurvedic company in India. We believe in providing the best to all those linked to our company. The scope of Ayurvedic products franchise are high and are to rise in the near future. At the initial stage, only the company have set the benchmark in providing superior quality herbal medicines. We follow all the business ethics and quality guidelines to satisfy our customers and clients. The organization commits to deal transparently with all the clients. 
Below given are some of the features of us that will give you soo many reasons to become a member of our company:
The company provides DCGI and FSSAI approved ayurvedic products. 
All the production take place under the supervision of our quality control experts. 
By shaking hands with us you will get the good industry experience. 
Marketing and promotional assistance are provided by us for the overall growth of the business. 
Products are packed in attractive and quality packaging material. 
Our logistic distributors provide on-time delivery of products. 
Contact Information
Name: Vee Remedies
Address: Palam Enclave, Behind Ranjan Plaza
Zirakpur- 140603, Punjab, India.
Phone No: 9814020377
Email Id: veeremedies@gmail.com