Ayurvedic Herbal PCD Franchise in Uttar Pradesh – Invest in genuine herbal and ayurvedic products with Vee Remedies offering you a chance to set up your own business. Our company is ISO certified and trusted name in pharma market. We have been delivering fine quality, 100% pure and genuine herbal ayurvedic range consisting of herbal oils, ayurvedic eye drops, weight loss solutions, ayurvedic dental products etc. It is our diverse range that people consider us best for ayurvedic herbal PCD franchise in Uttar Pradesh. We provide you a chance to start pharma franchise in Lucknow, Kanpur, Ghaziabad, Agra, Allahabad, Meerut, Varanasi etc. It is our assurance that greater opportunities will lead you.
North India has a high demand for pure herbs and Ayurveda based products in India. Vee Remedies provides a chance to become an entrepreneur at genuine investment plans. You are offered wide space for business and promotional support -free of cost. We are open for Ayurvedic Herbal PCD Franchise in Uttar Pradesh in all the districts. Good earning capabilities are offered to all our associates with ever-increasing chance to expand the business. Along with this, marketing support, quick delivery, 24×7 assistance, the guidance of franchise expert etc are offered to all our members.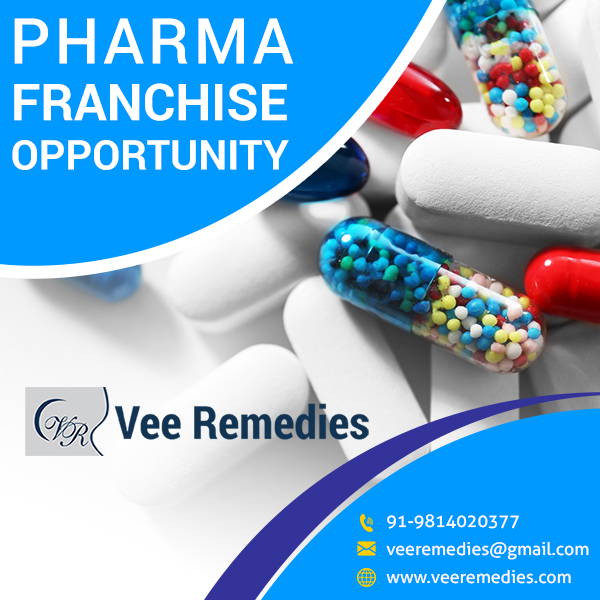 You can contact us directly, +91-9814020377 or write to us at veeremedies@gmail.com. You can even fill our contact inquiry form for more details.
Demand for Ayurvedic Herbal Products in Uttar Pradesh
Ayurved is one of the most trusted medical system, derived from India used for thousands of years. It is purely natural and gifted by nature.  So, Ayurvedic drugs are highly demanded in Uttar Pradesh. As Uttar Pradesh is an most populated state of India which has 250 dispensaries of Ayurveda. However, the Government of Uttar Pradesh is also supporting the increments of Ayurvedic Industries. Because there is plenty of need for the Ayurveda product in UP, major of the youth there are aware of natural medicines.
Locations for Ayurvedic PCD Pharma Franchise in Uttar Pradesh
Vee Remedies welcomes all those who are serious about their business startup this year! The ayurvedic market is growing tremendously and Uttar Pradesh with its huge population is an ideal place to start your business. We are providing monopoly based  PCD franchise across UP. All the districts are open for business opportunities. Good business space for workings will be provided to you. This is our promise to you.
Sahara
Saharanpur
Moradabad
Bareilly
Meerut
Aligarh
Agra
Devipatan
Basti
Gorakhpur
Kanpur
Lucknow
Faizabad
Azamgarh
Jhansi
Chitrakoot
Allahabad
Varanasi
Mirzapur
Wide Ranges of Ayurvedic Product for PCD Franchise
Vee Remedies, provide the best Qualitative Ayurvedic Herbal products formulation which all meet the customer needs who are connected for ayurvedic PCD franchise in Uttar Pradesh. Also, we provide a wide variety of stuff to our Ayurvedic Franchise Partner too, following are our Wide Ranges of Ayurvedic Products:
Capsules
Juices
Tablets
Churna
Ointments
Lotions
Benefits of Starting Herbal Ayurvedic Pharma Franchise
If you are new into the pharma business and wanted to start your own new Pharma Company. Then it will be beneficial for you to invest in the Right Herbal Ayurvedic Franchise Company. None like other Companies, Vee Remedies have Herbal Ranges of Products offered by the Pharma Companies which is prepared under the most desirable Start of art manufacturing facilities that meet all the strict guidelines.
All the Ayurvedic drugs Ranges at Vee Remedies are DCGI and FSSAI approved.
You can earn good profits return by investing in PCD Franchise for the ayurvedic Ranges.
We provide Extensive Monopoly rights for Ayurvedic PCD Franchise in Uttar Pradesh.
While Vee Remedies has a good brand image in the market, you can sell the products the company's brand name easily.
Why Associate with Vee Remedies for PCD Pharma Franchise?
Vee Remedies have a Good Brand value in the market. with more than 50+ Ayurvedic Heral products and 100+ associates, we become the trust for many companies to invest in Vee Remedies. We are an ISO certified Company and thus all our products are made under the quality measures of WHO. We are dealing in a wide range of ayurvedic medicines so that we can fulfill the bulk requirement of the clients. Though following are the reasons which make you choose Vee Remedies:
All the Manufacturing Plants at Veeremdies are WHO and GMP Certified.
Vee Remedies Products is provided only after the proper quality testing.
All the Ayurvedic Herbal Products are made up of Natural ingredients at Vee Remedies.
There is on-time delivery of products on Bulk orders too.
At Vee Remedies, there is a team of highly experienced staff who have experience of more than 15+ years.
We provide Free Promotional tools to our associate by which one can easily expand their business reach.
Free Promotional tools also help to generate more queries for the Business.
Contact us
Company Name: Vee Remedies
Contact Us: 91-9814020377
Email Id: veeremedies@gmail.com