Ayurvedic Herbal PCD Franchise Company in Gujarat- Vee Remedies is a well-known ayurvedic herbal pharma company in India. We provide genuine deals of Ayurvedic PCD pharma franchise naming as the best Ayurvedic Herbal PCD Franchise Company in Gujarat. Those who are searching for genuine business opportunities of the franchise Ahmedabad, Vadodara, Rajkot, Surat, Bhavnagar, Jamnagar, Junagadh, Gandhinagar, Gandhidham, and Nadiad can apply with us. We are ISO certified that ensure 100% purity made using the best quality material. We manufacturers all the products under WHO&GMP certified units.
A franchise business can be your best decision. The top Ayurvedic Herbal PCD Franchise Company in Gujarat, Vee Remedies has GMP-WHO units that manufacture DCGI approved drugs for herbal healthcare segments. We offer a high-quality ayurvedic range which includes tablets, capsules, ointments, tonics, lotions, syrups, drops, oil, and other herbal products. They are made under strict observation of experts. The products are renowned for their purity, effectiveness and safe usage. Therefore, you can trust our quality range products for better solutions. The investment plans in India are genuine and flexible with every city and district of Gujarat.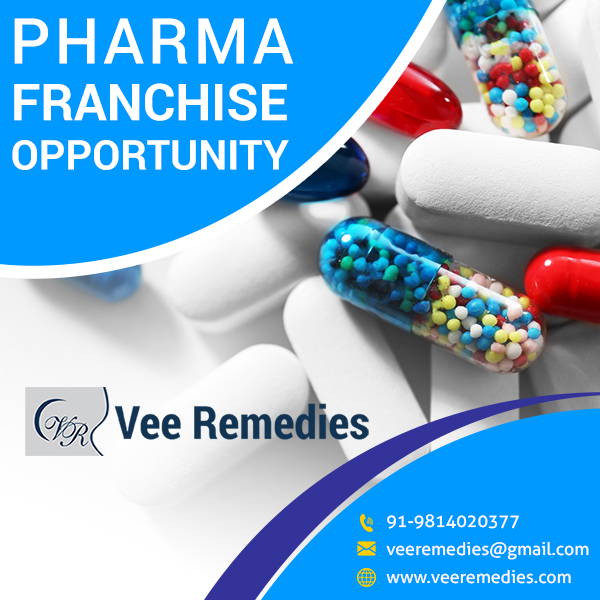 Grab your desired location and book the PCD pharma franchise in Gujarat at genuine investment plans. Call us at +91-9814020377 for more details.
Vacancies Available for Ayurvedic Herbal PCD Pharma Franchise in Gujarat
Vee Remedies welcomes all those looking for genuine MONOPOLY based PCD franchise in West India, Gujarat. This is the perfect location to start your own business and get to earn stable and good. We are a well-known pharmaceutical company in the state that provides an excellent quality product at genuine rates. We truly are a leading name in the Ayurvedic Products Franchise in Gujarat. We also provide advanced products, quality packaging, and planned marketing activities. The following places in Gujarat which are available for Ayurvedic Herbal product franchise are:
South Gujarat:
Surat, Bharuch, Dang, Navsari, Tapi, Valsad & Narmada
Central Gujarat:
Ahmedabad, Vadodara, Anand, Chhota Udaipur, Dahod, Kheda, Mahisagar & Panchmahal
North Gujarat:
Gandhinagar, Aravalli, Banaskantha, Mehsana, Patan & Sabarkantha
Saurashtra – Kutch:
Rajkot, Jamnagar, Amreli, Bhavnagar, Botad, Devbhoomi Dwarka, Gir Somnath, Junagadh, Morbi, Porbandar, Surendranagar & Kachchh
MONOPOLY rights are offered by Vee Remedies. Thus, only limited seats are available by our company. Enjoy great business and book your location right now by calling us at +91-9814020377 for further details.
Best Ayurvedic and Herbal Company in Gujarat – Vee Remedies
Vee Remedies is one of the most reliable and trusted names in the Indian Ayurvedic sector. We are an ISO certified firm that deals in WHO and GMP certified products in order to provide effective herbal products to our customers. We provide an exclusive range of Ayurveda products that are approved by DCGI. Moreover, the advantages of being associated with us are:
We give our associate's monopoly rights,
We give promotional and marketing support.
We give full freedom for growth and opportunity.
Our team consists of professionals and experienced executives to monitor the production and manufacturing of all the Ayurvedic/herbal products.
We provide our best services and products to everyone in India.
We give Monopoly Based Rights.
We ensure Quality Assurance of all the Ayurvedic/herbal products.
We offer Franchise opportunity at low investment and high income in returns.
Requirements for Franchise services offered by the Vee Remedies
If you are someone who is looking for ideal deals in Gujarat for the franchise then we have better solutions. Ayurvedic and Herbal Pharma Franchise is a good way to have a flourishing business. The industry is growing and the potential market is growing in millions. You can earn good through the PCD franchise business. However, there are certain requirements that need to be fulfilled to apply for Franchise Services.
The members of the distribution should have good contacts with the local doctors.
Should have experience in ayurvedic and herbal products marketing and sales.
Monthly minimum targets should be met.
The member should take care of the hygiene and cleanliness of the storage areas.
GST number and drug license of the distributor is a must.
Quality Range of Ayurvedic Herbal Medicine Range in Gujarat
We are engaged in providing ayurvedic medicines to herbal supplements products that are effective to cure various ailments like Diabetes, Hair problems, Skin problems, joint pain, back pain, etc. We have 500+ Ayurvedic products in our basket. They include Pharmaceutical Tablets, Pharmaceutical Capsules, Pharmaceutical Injectables, Pharmaceutical Syrups, Pharmaceutical Ointments, Pharmaceutical Eye Drops, Nasal Drops, Ear Drops, Dental Products, Pediatric Medicines, Ayurvedic/Herbal Medicines, Herbal Juices, Dietary Supplements, Cosmetics, Veterinary Range, etc.
Therefore, it's a win-win position for you with no competition in the market. Join us now and become a part of the Vee Remedies to start your successful journey of PCD businesses in ayurvedic herbal ranges.
Contact Information
Name: Vee Remedies
Email ID: veeremedies@gmail.com
Phone Number: +91-9814020377